Welcome to the Room 5 blog. In Room 5 we do a lot of exciting things like art so we will be sharing what we have been doing.
So far we have been doing art, class pet writing and The Te Pa Pa trip. We will be doing more interesting things like making our own stop-motion animation (Lego or paper cut.). We hope that we can get the great blogs on this website so you can reading. From this post on you will read about all the interesting things we have done. Enjoy!
Powered by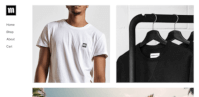 Create your own unique website with customizable templates.