On Wednesday, our class went on a syndicate trip to Lyall Bay School, to meet someone (relatively) famous. Do you know who we met? (You probably don't) but we will tell you anyway. It was... (insert drum roll) Liz Pichon! She started by showing a presentation of stuff that Tom gets up to. Next she took suggestions for a monster, and then created it on a long piece of paper. Then Liz showed us the caramel wafer trick

( ͡° ͜ʖ ͡°), which is pretty funny. Liz showed us some pictures of some wafers, and told us to guess which one was empty. We did OK. Next Liz showed us some pictures of monsters, and we had to guess whose name was hidden in the drawing. Next she showed us how to draw a basic (it wasn't basic) doodle. We then went up to have our books signed. We then rode the double decker bus back (we came on it).
Powered by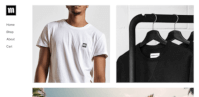 Create your own unique website with customizable templates.